Undoubtedly you have heard the new buzz on organic toothpaste; the drive to shun any artificial additives, flavors, and colors in consumer goods and promote the use of earth-conscious and natural care goods which have encouraged numerous firms to present new products that are organic in nature. These personal care supplies have arrived to meet this growing demand.
Is it Organic?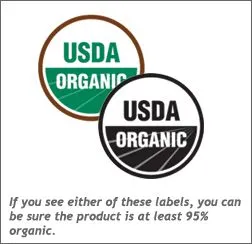 Numerous products have been labeled as 'organic', but what does being organic actually mean? In the United States, the USDA (United States Department of Agriculture) brands a product as being organic when it satisfies preset standards which determine if the product was grown in soil that has not used toxic chemicals which are prohibited for a maximum period of three years. For a farmer or a company to be certified as organic can be time-consuming and very expensive. For a commodity to be labeled as organic, 95 percent of its ingredients must be organic, if it does not meet the mark, it cannot be assigned the USDA label.
One major problem which a majority of consumers face is that the USDA organic standards are not applicable to personal care products such as cosmetics and oral care. This absence of USDA and FDA regulations means that any firm can decide to label their products as organic whenever they want. Therefore, consumers should carefully go through the labels and ensure that the products that have been marked as organic are actually organic. A good technique that you can use is by watching out for any synthetic flavorings and impure oils. In case you value your breath, you can use toothpaste that is not flavored with a drop of mouthwash. This will cover your teeth with an imperceptible shield against the annoying stains that usually tempt individuals to utilize advanced bleaching agents.
Check the ADA Seal
Another method that consumers can use in gaining confidence on a particular product is by looking for approval from local dental associations. You can visit a dentist in Atascadero, and he/she will give you a few products that have been accepted as organic by the local dental association.

Organic Ingredients
There is a broad range of ingredients that are found in a tube of toothpaste. A majority of these ingredients can offer benefits to the medicinal and cleansing action of the toothpaste. A few of these ingredients give flavor to the toothpaste while others will just soothe the gums. Some of the ingredients may also cleanse the whole mouth. All these ingredients occur naturally and work together to come up with a product that is sustainable. The ingredients include:
• Stevia. This a plant that has a very sweet flavour, however, it does not contribute to the decay of the tooth in the same manner sugar does. It is utilized as a sweetening agent in many organic toothpastes and offers a great taste in extremely low doses. Stevia is about 25 to 30 time sweeter than ordinary sugar, therefore when it is utilized in small amounts, they can package a big taste.
• Licorice extract. The extract has breath-freshening, anti-inflammatory, anti-oxidant, and anti-microbial capabilities. It is been in use for several centuries and acts as an excellent medicinal agent.
• Mint oils, ginger, natural cinnamon, and lavender can add scent and flavor and make the toothpaste to be more pleasing to the users- particularly kids.
• Chamomile flower extract. This extract is normally used in a majority of toothpaste in decreasing irritation and soothing gum tissue. The extract has been in used for centuries.
Cost and Retail Suppliers
Buyers can expect to spend more money when buying any food that is organic. For organic toothpaste, they will tend to be more expensive to produce, and therefore the high production costs will be passed down to the final consumer. Green living is an expensive way of living, and many consumers are willing to incur the enormous costs if they know that they are helping firms give back to the community.
Fortunately, with an increase in demand for organic products, the consumers are now seeing a much better selection in local stores. The buyers no longer need to make an order for these products through mail or online. Instead, they can drop at a nearby store and purchase a product that is high in quality and also eco-friendly.
Tips for Selecting Toothpaste
Choosing toothpaste can be a very daunting task. Below are a few tips that you can use:
1. Children's Toothpaste
When purchasing kid's toothpaste, you should look for one that has fluoride and also comes with an appealing taste.
2. Adult toothpaste
When buying toothpaste for yourself or another adult, go for the one that has many benefits. For instance, if you want to whiten your teeth, select whitening toothpaste.